3 Aralık 2013 - 4 Ocak 2014
@Milk Gallery&Design Store, İstanbul - Türkiye
Birçok dergi ve yayınevi için illüstrasyonlar üreten Ethem Onur Bilgiç'in ilk kişisel sergisinde, rüyalarında gördüğü küçük öykü ve karakterlerden yola çıkarak hazırladığı çalışmaları yer alıyor. Bu son dönem illüstrasyonlarını, farklı mecralarda ürettiği çalışmalarla destekliyor.
3 December 2013 - 4 January 2014
@Milk Gallery&Design Store, Istanbul - Turkey
Illustration artist Ethem Onur Bilgiç transformed his dreams into illustrations in his first solo exhibition; "Sweet Nightmares". He visualized his sub-conscious successfully with the characters and little stories from his dreams. He supports his latest works with other projects produced for different medias.
Adam hüzünlü. Yarınları bekliyor.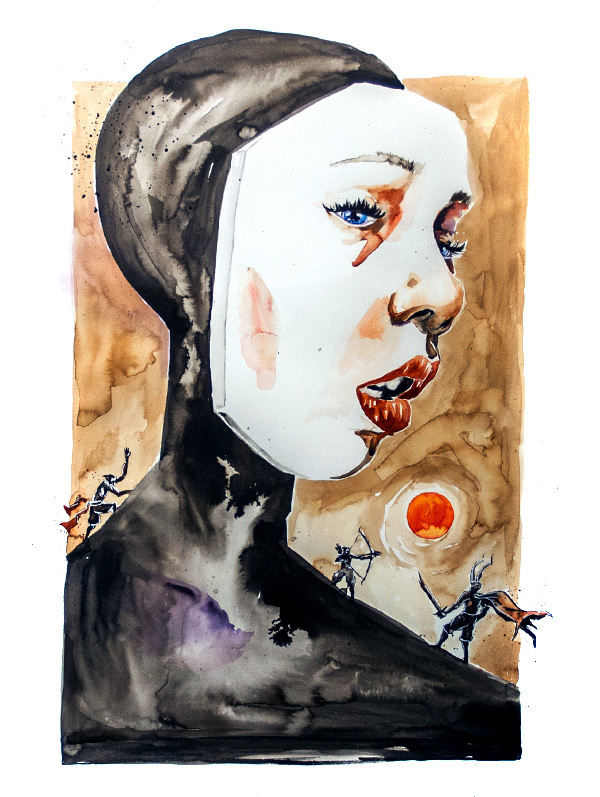 Hiçti. Karanlıktı. Suretti. Masumdu.
Omuzunda şehri taşıyan adam geçmişini arıyordu.
Kız şehirde yaşamak istemedi hiç. Ama o, şehir olmuştu.
Şeytan için sıradan bir gün.
Ölüm için sıradan bir gün.
Kafasında korkusu. Ağır basıyordu.
O günden beri, gelmeyecek kayığı bekliyordu.
Huysuzdu.  Ne kadar söylenirse söylensin, onu kargalar dinledi.
Dünyayı asasında taşıyan şaman. Salla asanı, salla. Depremler olsun 

bu dünyada.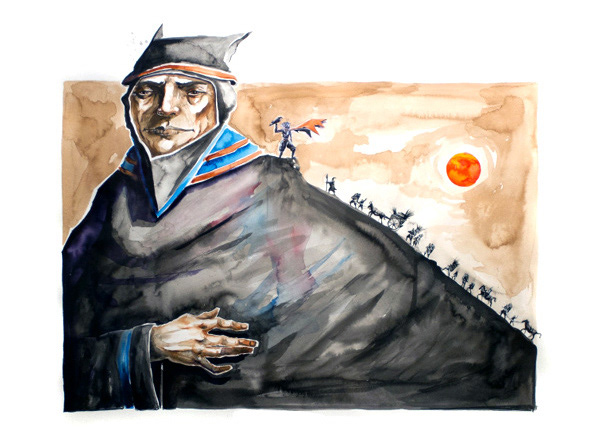 Alîm adamın sırtına göç zamanı.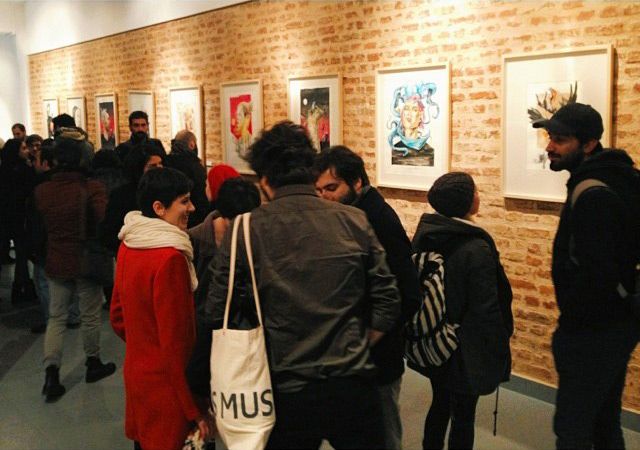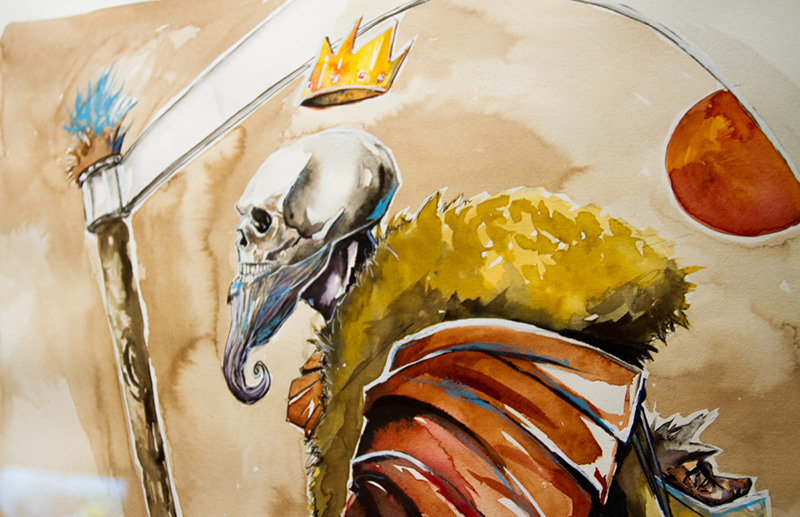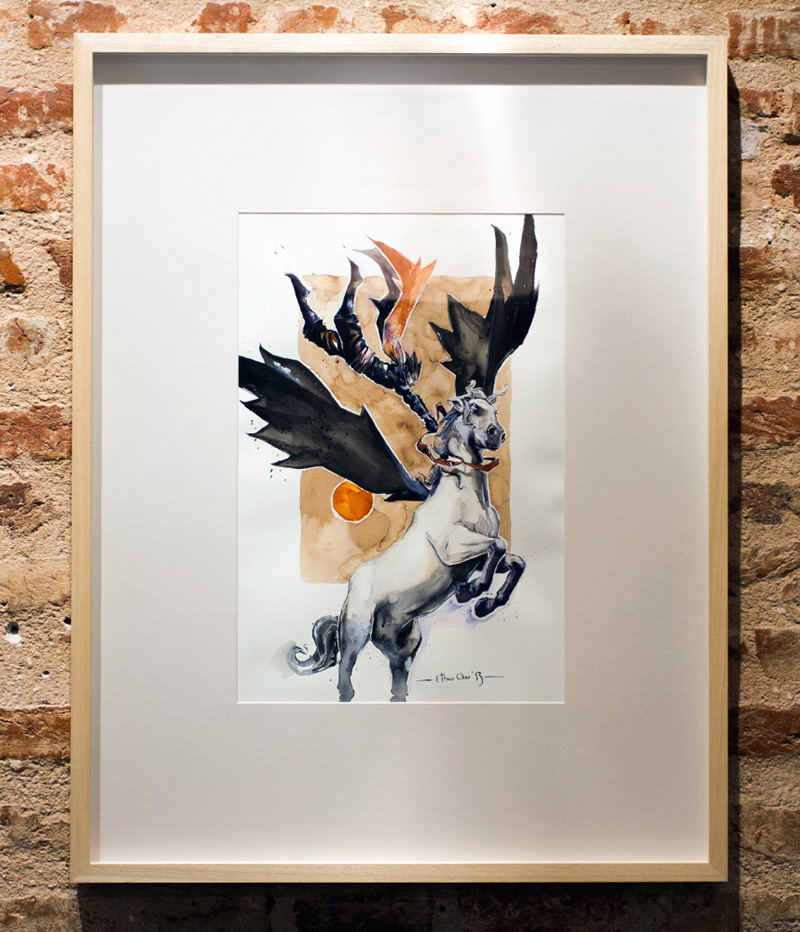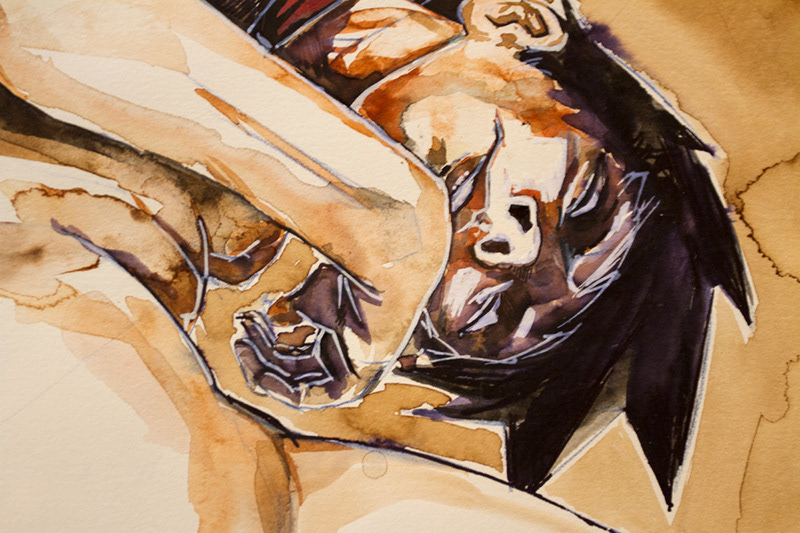 _______
Thanx to: Deniz Tarsus, Recep Bozgöz, Can Basyigit, Elif Çevik, Sami Sipahioğlu,
Sedat Girgin, Elif Çetinkaya, Deniz Damar, Naz Tansel, Ertuğrul Bilgiç, Zehra Bilgiç